Sand Ceremony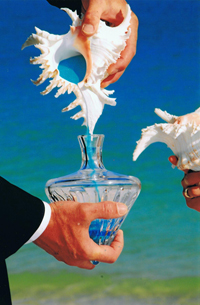 A Sand Ceremony is a lovely addition to include in your wedding, renewal or commitment ceremony's.
This ceremony represents couples and even family members coming together as one.
The ceremony uses different coloured sand representing each family member and blending them together into a vessel/vase to keep as a keepsake and a reminder of your special day.