Links
I list the businesses and organizations below in good faith, and without any form of personal endorsement, recompense or reciprocal arrangement. Nor do I maintain any exclusive arrangements with any provider listed here or elsewhere, as that is against the directive from the Registrar of Marriage Celebrants in Canberra. Should you wish to avail yourself of any services by the providers listed below, please ensure you investigate the options available before committing to any arrangements.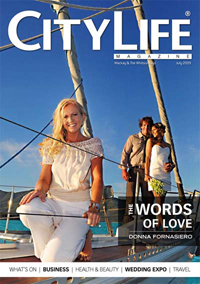 Photography Services
Venues

"Villa Botanica"
www.villabotanica.com.au

Hayman Island
www.hayman.com.au

Daydream Island
http://www.daydreamisland.com/weddings.html
Peppers Airlie Beach Resort
http://www.peppers.com.au/coral-coast/weddings/
Total Weddings Whitsundays
www.totalweddings.com.au
I Do Events
www.idoeventswhitsundays.com.au
Waterline on Shingley (beach)
http://www.whitsundaybeachweddings.com.au/
Florists
Bloomin Whitsundays
http://www.bloominwhitsundays.com.au/
Flower Hut
http://flowerhut.info/whitsundays/
Wedding Cakes
Sweet ideas - wedding cakes, Elegant cake design
Contact Melissa on 042 433 4291 or email: This email address is being protected from spambots. You need JavaScript enabled to view it.
Hair and Makeup
Figure Head Hair Salon
The most tranquil lovely salon with great stylists on the beach.
Phone: 07 4948 2482 www.figureheadhairsalon.com.au

'Pampurrs Beauty Clinic' Airlie Beach
Makeup by Julia contact her on 07 4946 5712
Halo boutique hair design - This email address is being protected from spambots. You need JavaScript enabled to view it.
0412 112 588
Music
DJ Justin
M: 0435 665 430
E: This email address is being protected from spambots. You need JavaScript enabled to view it.
W: www.phat-tunes.com



Air Whitsunday
www.airwhitsunday.com.au
Find Us on WeddingPages.com.au - 1000's of Australia's Premier Wedding Suppliers. Featuring gowns, venues, invitations, cakes and everything you need for the perfect Australian Wedding.
The A - Z of Australian Wedding Websites SEE OUR LISTING at Weddings and Honeymoons - Australian wedding directory.
Entertainment, dresses, accessories, photographers, cakes, invitations, venues.
Everything Should Be Perfect On Your Special Day.
Public Land - beaches, gardens & public areas
Please note a Permit is required, please contact:
Coordination Officer – Whitsunday Shire Council
Phone 07 4945 0200
Public Islands - i.e. Whitehaven Beach
Please note a Permit is required, please contact:
National Parks and Wildlife
Phone 07 4946 7022
Relationship Enrichment Services
Airlie Beach Backpackers - Best place on the web to book all your tours & activities around the Whitsundays & Airlie Beach.